Getting a TV job in the immediate aftermath of the 9/11 terror attacks in the US with a name like Ubah Mohamed was not easy.
"As a test, I changed my name and I immediately got offered work as a production assistant," says Mohamed, who opted for familiar Western names.
"I had a new alias every week. It was frustrating," she told me on the phone from California.
Growing up in the US, it was difficult being viewed as "different" and choosing an "American name" was a path many of her contemporaries with unfamiliar names took, she says.
Her family's move to Memphis from New York when she was aged 13 was when she found her Somali identity most problematic.
'I took off my hijab'
"'Are you a nun?' they'd ask me, because for the first year of school in Memphis I wore a hijab.
"I ended up taking off my hijab and changing my name after that year."
But this name-changing is a thing of the past, as the Somali-American is now proudly writing TV scripts in Hollywood under her own name.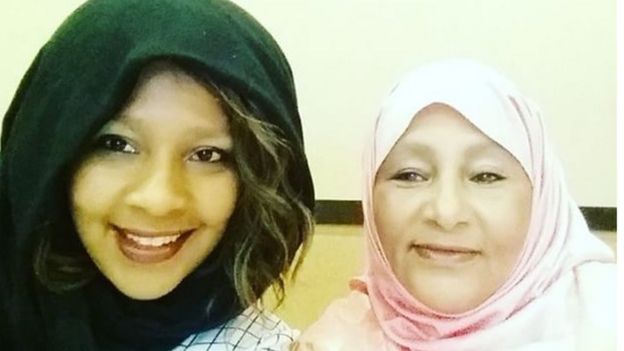 She has written for shows such as The Whispers and Arrow and is currently a staff writer with The CW Television Network, working on the Legends of Tomorrow series.
Ironically, given her earlier rejections, she reached her current position by being more open about her heritage.
Now living in Los Angeles, Mohamed is the oldest of three children.
Her mother Asha Abdalla and father Saleh Mohamed, who met and married in Somalia, moved to the US to study and settled on the east coast before starting a family.
You might also like:
On her first visit to her parents' homeland in 2000, Mohamed travelled to the northern city of Erigavo in the breakaway republic of Somaliland, where she visited a famous ancient graveyard.
"There were rocks as far as the eye could see. And all the rocks marked the sites of man-made graves, but there were no names on them."
The graveyard was also used to bury those who died in the civil war that began in the 1980s.
It was an experience that changed her life, making her count her blessings.
"Had my mother not decided to leave, I would have been left in that life," Mohamed's said.
This galvanised her to pursue her dream of becoming a Hollywood TV writer and she moved to Los Angeles.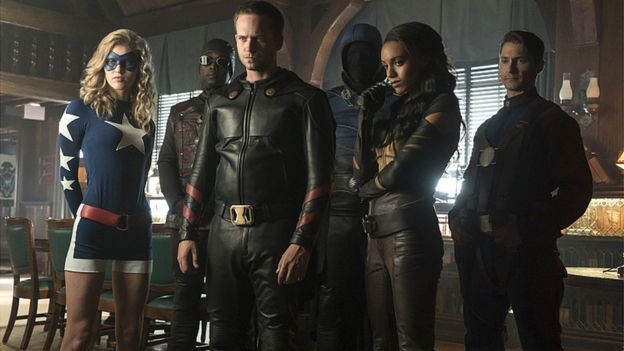 But it was a struggle.
"I was trying to get writing jobs and it was taking a while.
"In 2012 I was literally going to leave LA. I had been there for five years when I got accepted into the Cosby writing programme."
The 15-week workshop was designed to assist writers complete their scripts.
"I got to sit down and meet other writers and build relationships.
"Through the Cosby programme, I got to meet top TV writers like Raamla Mohamed and Safia Dirie [both had Somali parents]. It was great to meet them."
'My personality is Somali'
Though Mohamed felt ashamed to be different in her younger years, she now celebrates her African roots.
"My genes are Somali, my personality is Somali."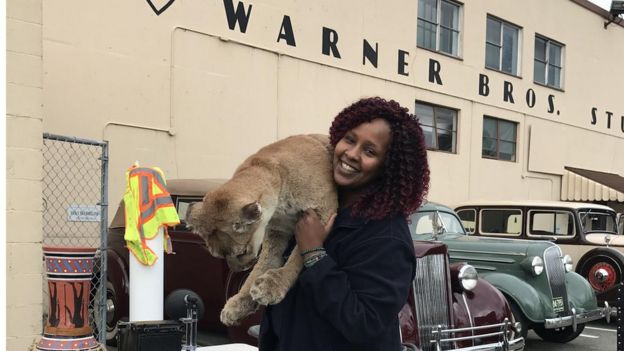 The strong personality is in part inherited from her mother, Asha Abdalla, who in 2004 became the first woman to run for Somalia's presidency.
"My mother went home to try and save the country.
"She was minister for demobilisation and disarmament. She's been threatened and has survived bomb attacks."
Despite these challenges, Ms Abdalla, who has since retired from politics, has not lost her sense of humour.
Behind Somalia's bombings:
"Just recently, I was trying to reach her. She was in Somalia's capital, Mogadishu, and my brother finally got a hold of her.
"The phone lines were down because of a bombing. My mother said: 'They must have heard it was my birthday!'"
Supernatural stories
After many years of struggle, Mohamed learned to use Somalia's rich heritage of long-form storytelling in her own work.
She began writing a story about "djinns", spirits who take on different forms within our world.
"Growing up, my cousin told me stories about "djinns". The stories stuck with me. Writing a story about this world felt natural."
In 2014, Mohamed was one of just eight writers out of 2,000 applicants to be accepted into the Disney/ABC writing programme.
Ubah Mohamed:

"I was so ashamed of being different that my friends of many years never knew my real name"
The TV pilot she submitted to get on the course was for a show she called The Gifted - a series about children with mental health problems who find out that they had the ability to see spirits.
During the interview, Mohamed recalled her experience and struggle as a writer.
"I sat down with head of the programme, Tim McNeal, and I told him I had been ashamed of my name because it made me feel so different," she says.
"I was so ashamed of being different that my friends of many years never knew my real name."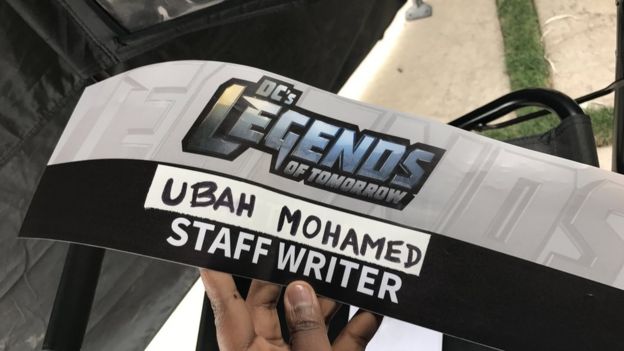 McNeal encouraged her to be more open about her identity.
The Gifted became one of the first scripts she penned under her real name.
"People say that you can't get far in Hollywood with an ethnic name, still I just couldn't put a fake name to this script.
"I thought: 'This story is me.' I had this moment of: 'Wow it has taken me so long to be proud of who I am.'"
The Disney/ABC writing programme opened the doors for Mohamed.
In 2015 she pitched and wrote a drama series called Cold and wrote for several shows including The Whispers, which is produced by Steven Spielberg.
"To be able to work in the fantasy and sci-fi genre universe I've been really lucky, it's been a blessing," she says.