AL Arabiya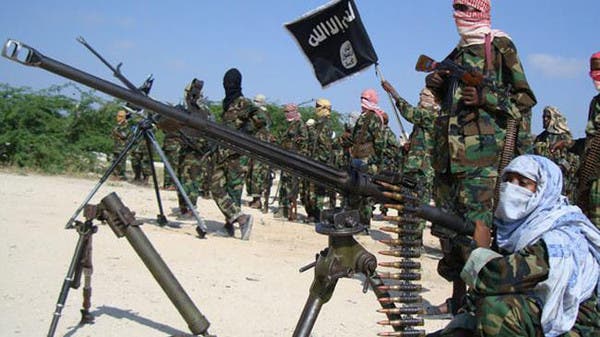 Somalian government seeks foreign help to fight Al shabab militants. (File photo: AFP)
AFP, Mogadishu
Somalia said Sunday it was "not a secret" it is working with foreign governments to fight terror and described the country's Al-Qaeda-linked Shebab militants as a threat to the world.
Prime Minister Abdi Farah Shirdo was commenting after U.S. commandos launched a raid against Shebab militants in Somalia, in tandem with a strike against a wanted Al-Qaeda leader in Libya.
"Our cooperation with international partners on fighting against the terrorism is not a secret," Farah Shirdo said. "Understand me, that fighting is not a secret. And our interest is to get a peaceful Somalia and free from terrorism and problems."
U.S. forces launched a pre-dawn raid against an unidentified Shebab leader's home in the southern Somali port of Barawe on Saturday, but failed to capture him.
It was unclear whether he had been killed, but a U.S. official said several Shebab members had been slain.
The operation was the most significant U.S. assault in Somalia since commandos killed key Al-Qaeda operative Saleh Ali Saleh Nabhan in the same area four years ago.
It followed an attack by Shebab gunmen last month on the upscale Westgate shopping mall in Nairobi that left 67 people dead during a bloody four-day siege.
"Al-Shebab is a threat to us and neighbouring countries," Farah Shirdo said. "Al-Shebab is recognised as a terror group by world countries. Therefore, Al-Shebab is a problem for Somalia, its neighbours and the world."