INDEPENDENT
Siblings from New Zealand died in their sleep after drinking small amount and cause of death remained a mystery to scientists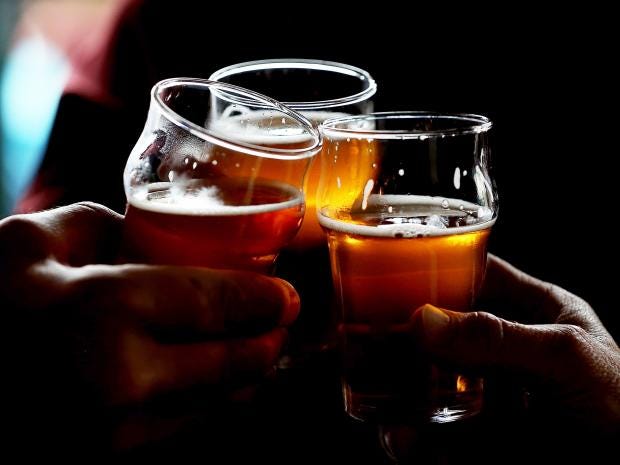 Two teenage brothers died after having just a sip of alcohol due to a rare genetic mutation that has baffled scientists for decades.
The condition suffered by the siblings from Canterbury, New Zealand is now the subject of an international scientific investigation to determine the cause of their deaths.
Their parents, John and Margaret, who have withheld their surname to protect their children's identities, say their sons consumed a tiny volume of alcohol shortly before they were found dead.
The eldest son died in his sleep in April 1991 aged 15 after having a few sips of wine at dinner with neighbours, less than 10ml of drink in all.
Eight years later, his brother fell victim to the condition aged 19 after having a drink to celebrate his flatmate's birthday, despite warnings that the family should avoid alcohol.
Margaret told
stuff.co.nz
: "It was so [traumatising]. I was very concerned how we would cope with dealing with the whole death process again."
The couple told doctors of their childrens' extreme sensitivity to alcohol including developing chest pains when they had cough medicine with mild alcoholic content.
However medical professionals were at a loss to explain why the deaths occurred and the reason has remained unclear for over two decades.
Hannah Kennedy studies genetics at the institute in Christchurch and claims it was a combination of "bad luck" and a unique gene strain relating to heart disorders that killed the teens.
Her findings were passed onto a leading laboratory in Munich, where a further four families were found to have members with a similar genetic make-up.
The Independent
has contacted Hannah Kennedy for further details of her discovery.