BBC NEWS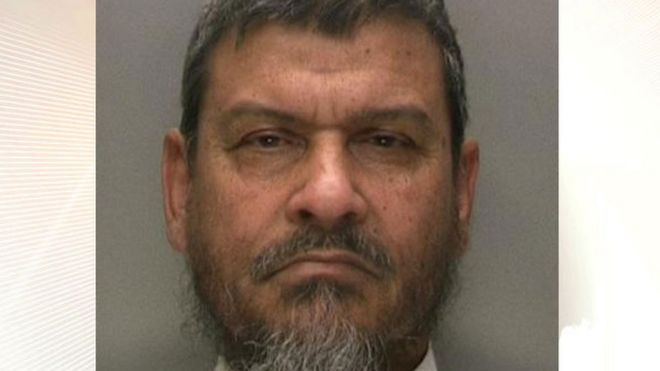 An imam who sexually assaulted two girls in the 1980s has fled the UK for Bangladesh ahead of being sentenced.
Hifiz Rahman, 58, absconded on Saturday after being found guilty the day before of assaulting the girls at a mosque in Dudley, police said.
No warrant or remand was issued after his guilty verdict and police visited his home to ensure compliance with previous bail conditions.
"We are making urgent inquiries to try and arrange his return," police said.
The spokesman added that an all-ports-warning report was placed onto the police national computer advising that officers should be notified if he made any attempt to try and leave the country.
Rahman from Ballard Road, Netherton did not attend the end of his trial at Wolverhampton Crown Court after claiming he was too ill and did not hear the jury's verdicts.
It emerged at the trial that he carried out "almost daily" assaults on one girl who feared not being believed if she told anyone.
The offences against one victim took place between April 1984 and August 1987, with the second charge he was convicted of from March 1984 to March 1988.