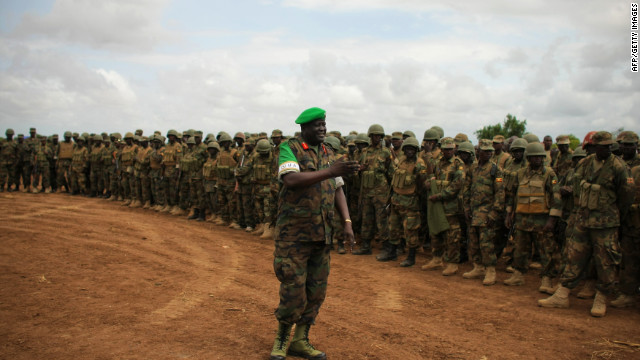 June 18th, 2012
03:25 PM ET


Six African nations are in the top 10 of an annual failed-state index, including Somalia, which heads the list for the fifth straight year after continued struggles with lawlessness and piracy.
Somalia tops the 2012 Failed States Index because of "widespread lawlessness, ineffective government, terrorism, insurgency, crime, and well-publicized pirate attacks against foreign vessels," the list's compiler, Washington-based nonprofit Fund for Peace, said on its website Monday.
The top 10 nations on the 2012 Failed States Index are:
The biggest shifts happened outside the top 10 - mostly rankings of countries that experienced uprisings in North Africa and the Middle East last year. The worst decline was in Libya, which went from well outside the top 60 to No. 50 "as a result of civil war, a NATO-led campaign of airstrikes and the toppling of the (Gadhafi) regime," the Fund for Peace said.
Other notable rankings: Pakistan, No. 13; North Korea, No. 22; Iran, No. 34; United States, No. 159. Finland was considered the most stable, at No. 177.