International Business Times
Su Ming-cheng, who was suffering with depression, set the bus alight and crashed it into a barrier on a highway.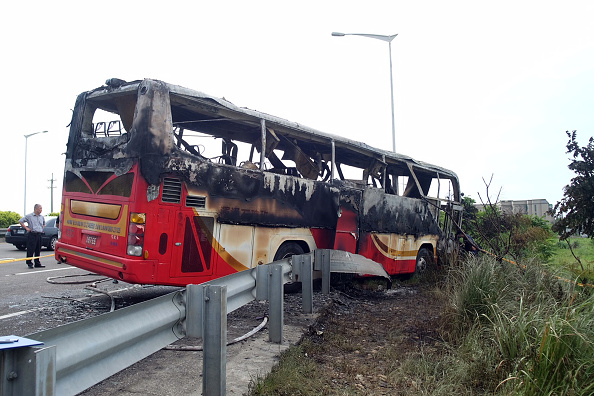 A 'suicidal' bus driver deliberately set his vehicle on fire and crashed it, killing himself and
26 passengers in Taiwan,
it has been reported. Investigators said Su Ming-cheng poured petrol over the driver's seat and the floor of the tour bus near the exit before setting it alight using a lighter.
The vehicle burst into flames before it smashed into a barrier on a highway killing everyone on board. The Chinese tourists were on their way to catch a flight back home, after completing an eight day tour of the island.
The driver, who was transporting the group of tourists from China's northeastern city of Dalian is believed to have been drunk at the time of the incident in July.
Local prosecutors said in a statement: "(Su), who was
drunk driving,
committed suicide by pouring gasoline and setting a fire, killing other passengers."
Investigators had earlier said that five bottles of gasoline were found in the driver's compartment and the luggage hold, suggesting that the fuel was delberately stored on the vehicle to cause a
large explosion.
An emergency exit was also found to be locked, which trapped people on board.
Authorities said Su was a regular drinker with a history of violence. He was facing two lawsuits for sexual assault and fighting with a fellow tour guide. He was briefly suspended by his employer in May for another altercation with a colleague.
Prosecutors said he was suffering with depression at the time of the crash as a result of his personal and professional problems.
In the days before the crash, Su had reportedly threatened to take his own life. Phone records revealed conversations with his relatives, who had pleaded with him not to take any drastic actions.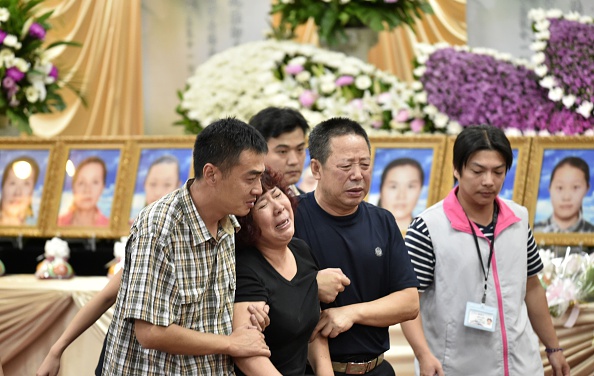 Distraught relatives of the tourists broke down in tears as they arrived on the island to identify their loved ones.
The crash prompted Chinese authorities to insist that Taiwan improve safety for those visiting from the mainland,
Sky News
reports.
_______________________________________________________________________________________________________________________

The Samaritans provides a free support service for those who need to talk to someone in the UK and Republic of Ireland. It can be contacted via Samaritans.org or by calling 116 123 (UK) or 116 123 (ROI), 24 hours a day, 365 days a year.
Stay up to date with our
daily newsletter